Not all startups and businesses have their own conference venue for important meetings and presentations. Some companies and entrepreneurs don't even have the luxury of a physical office, to begin with. That being the case, a lot of CEOs tend to hold important business meetings in coffee shops to keep their business afloat. Cafes have comfortable seats, serene ambiance, free wi-fi, and delicious coffee and brunch options at your fingertips — what's not to love?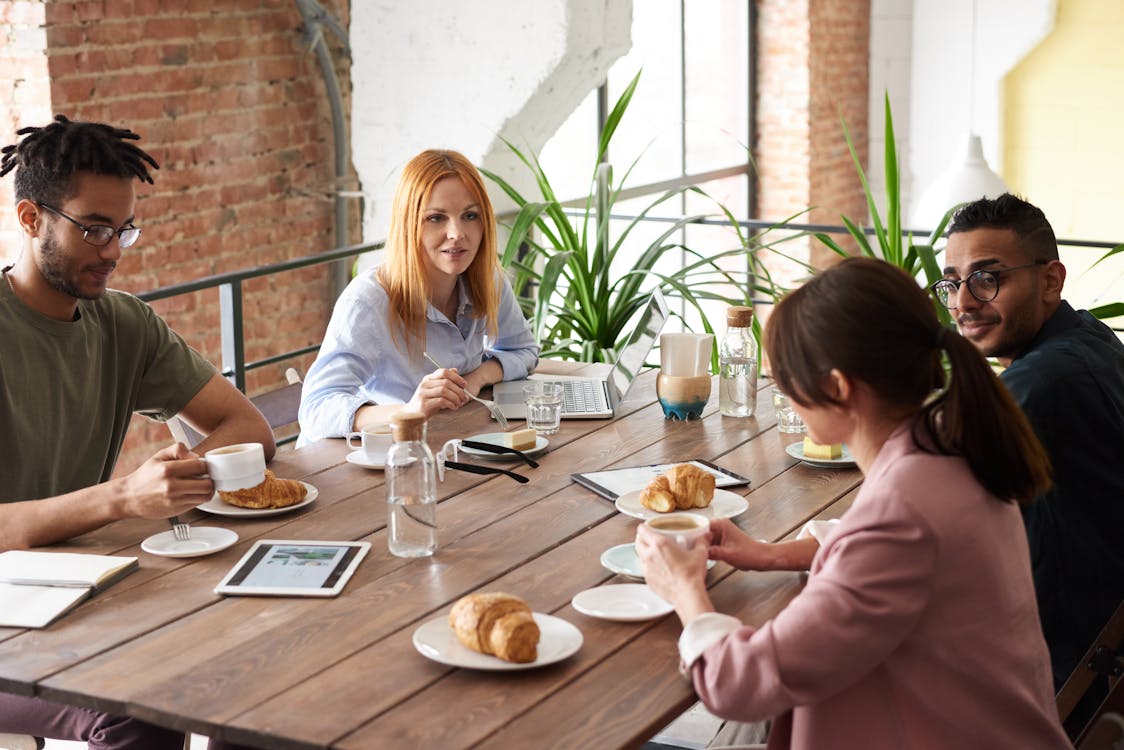 However, there's one option that's much better than coffee shop meetings: an actual conference venue. And we're here to convince you why it's the best way to go, as far as accessibility, convenience, and overall projection of reputation and professionalism are concerned. 
In this article, we cover 10 reasons why choosing a conference venue is better than having your meetings held in cafes. 
1. Guaranteed zero distractions
While there are quiet and cosy cafes out there, one can't guarantee that a coffee shop meeting would go as smoothly as expected from start to finish. After all, they are public spaces with lots of distractions, from buzzing customers to loud coffee machines and tableware noises. Cafes often get crowded and noisy, to the point of having to amplify your voice just to get your message across. 
A meeting room is a more ideal place for conducting business. Conference venues have a quieter and more relaxed environment, fostering productivity and collaboration. 
2. A comfortable environment conducive to business
Ever had an unproductive day working from home due to your uncomfortable home office setup and your dining chair couldn't simply replicate the comfort of ergonomic office chairs? Well, the same thing applies to meetings. In addition to noise, cafes tend to have cramped spaces with tightly packed tables and uncomfortable chairs. 
This won't be the case with spacious rented meeting spaces. Conference venues are equipped with comfortable chairs, big desks, and clean restrooms. You can also choose from a range of seating styles, such as boardroom, chapel style, theatre style, or classroom style. 
3. Access to high-end presentation tools and other support services
Sure, it's possible to present slides or AVPs from your laptop but it would even be better to project them on a bigger screen, with a better sound system. 
When you rent a conference venue, you always have complete access to presentation tools, such as whiteboards, overhead projectors, conference phones, video conferencing tools, and a plethora of office equipment. You'll even have access to IT support. Such amenities won't be available if you plan to work in a public space like coffee shops or restaurants. 
4. Privacy and security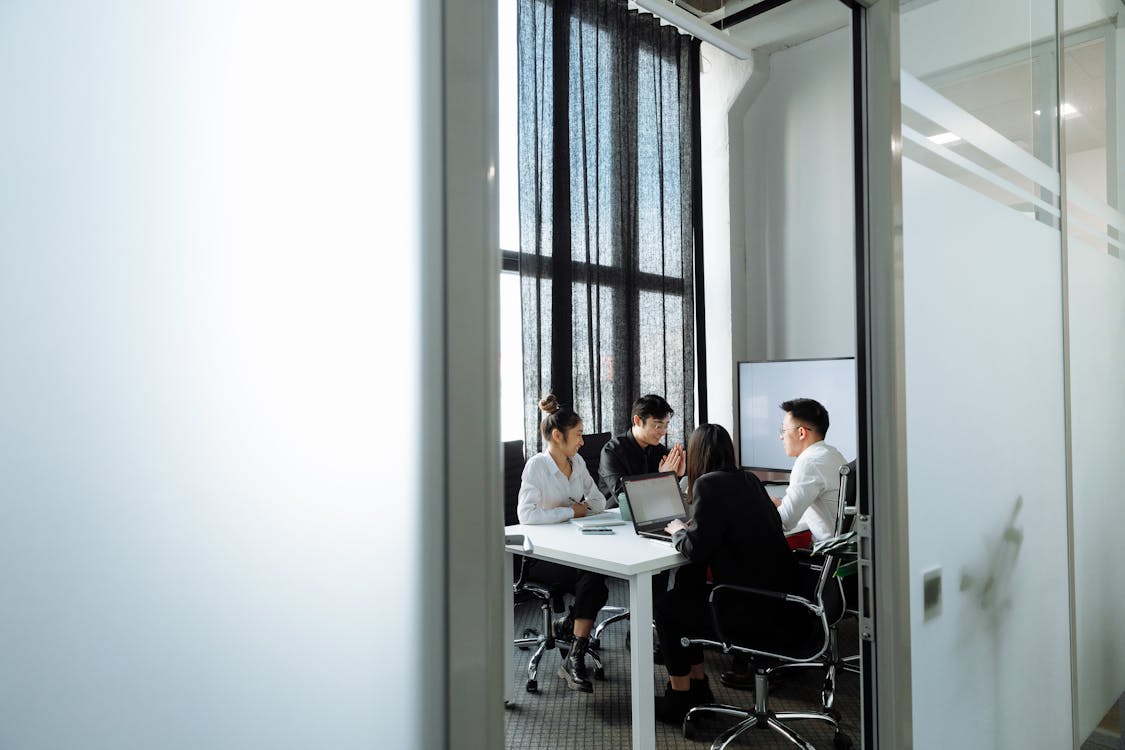 Planning to discuss something confidential? Renting a secluded meeting room can address all of your privacy and security issues. You can use the space for as long as you need without any chances of nosy patrons overhearing your discussions. 
5. Bigger capacity
If your meeting involves a larger number of attendees, renting a conference space is the best way to go. You can find a unique conference venue that caters to both small and large-scale events, from 5 to 1200 delegates. 
6. No time limit
An average customer spends a maximum of two hours in a coffee shop. After that time frame, they feel the urge to leave as a courtesy to the cafe owners and the customers, especially during peak hours when seats become scarce. 
If you're renting a meeting room, you're in total control of your time and space. You can use the dedicated room for as long as you need, encouraging all parties to take their time to efficiently discuss everything that needs to be addressed. 
7. Reliable, secure, and speedy internet access
Internet access is a must, and it shouldn't just be available — it must be fast, reliable, and secure. Free coffee shop Wi-Fis might be okay for personal use, but can be undependable for business-related matters, with the amount of traffic generated by all of the patrons. Plus, they're often limited to one hour per customer.
When renting conference spaces, which are configured for businesses, you have access to a high-quality internet connection. Such a feature is crucial for video presentations, video conferencing, and online applications. Conference venues also rely on wireless access points that employ encryption plus other security protocols that reduce the risk of cyberattacks. 
8. Productivity and quality of the meeting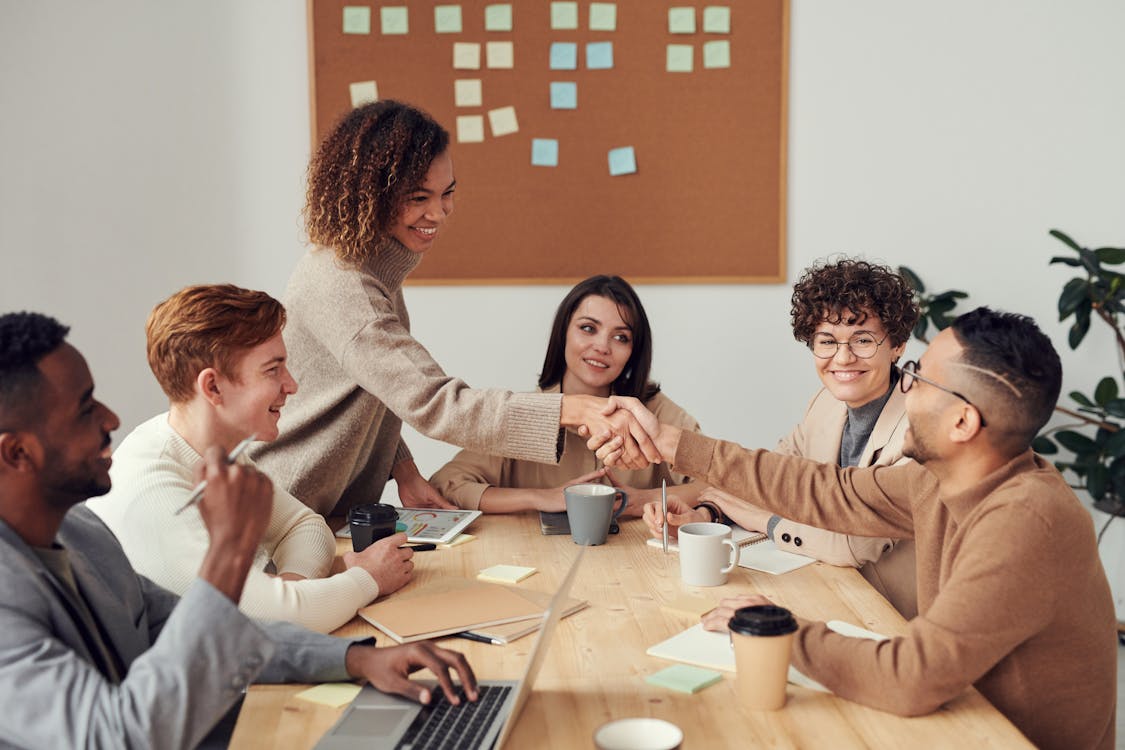 Due to the external distractions and other uncontrollable factors present in cafes, the work done in these situations is often compromised or even leads to inappropriate conclusions. When you hold your meetings in an ideal event space, you're investing in the quality of your outcome. Business transactions can be straightened out and the important details are not omitted. 
9. Encourages the separation between work and personal life 
Renting a conference venue encourages business-related matters to be separated from personal life. You and your attendees enter the room with no other agenda but to discuss the work at hand and get the best quality out of all those involved.
If you want to establish rapport, you can always invite them for coffee after the meeting and have a more casual conversation. 
10. Projects a professional image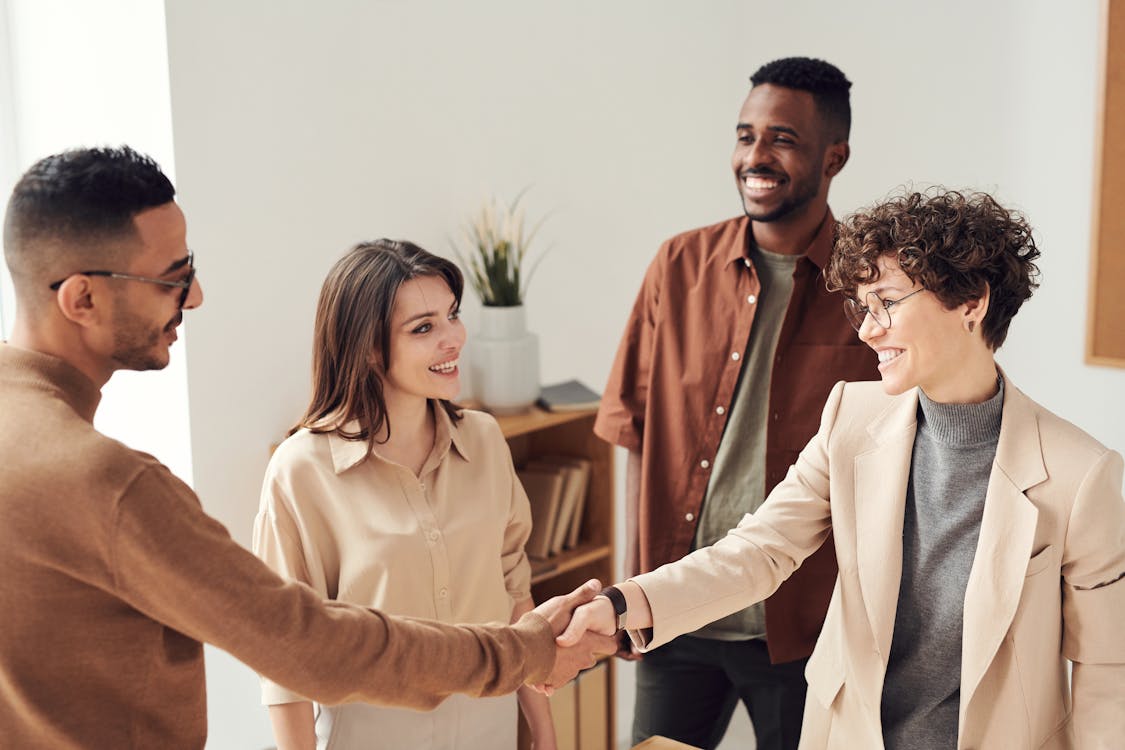 It all boils down to creating good first impressions. Unless you have a personal relationship with the person, asking partners and clients to meet you at a local coffee shop (even if you buy them a meal or drink) can convey the wrong professional experience or the lack thereof. 
Conference venues are often situated in business districts. Upon arrival at the venue, attendees are welcomed by a receptionist in the lobby who will then direct them to the fully-equipped meeting room. As opposed to conducting meetings in busy coffee shops and restaurants, holding your meeting in professional location projects an ideal image for your brand. It speaks volumes about how credible you are and how serious you are with your intentions. 
Author Bio: Carmina Natividad is a passionate writer for Meet in DCU, a unique conference venue in Dublin that is perfect for corporate meetings, conferences, seminars, and events. Writing articles about travel and lifestyle is one thing she finds enjoyable, next to playing the piano.